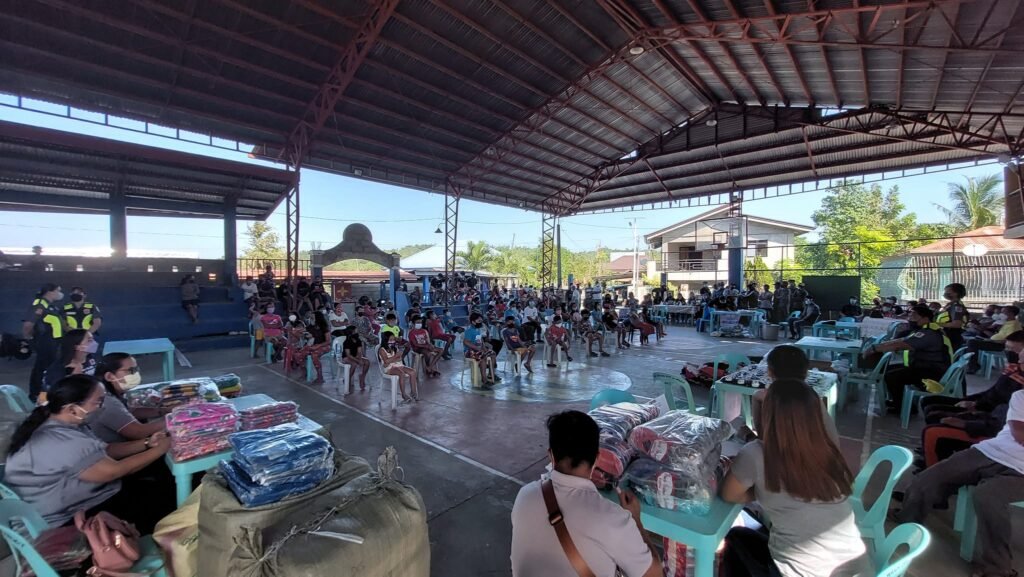 Nagpaiduma a ragsak ti narikna dagiti kakalian a taga Conconig East babaen ti naisayangkat a Duterte Legacy: Barangayanihan Caravan Towards Econmic Recovery, sadiay Conconig Covered Court, babaen ti panagbibinulig ti LGU Sta. Lucia, PNP, BFP, GMGI Kalasag, United Ilocandia, Barangay Council and Health Workers of Conconig.

Daytoy ket personal nga inatendaran dagiti Municipal Officials and staff babaen iti panangidaulo ni Municipal Mayor Joseph Simon B. Valdez, Vice Mayor Eduardo Toquero, Sangguniang Bayan Members, Department Heads, kameng ti PNP, BFP, GMGI Kalasag ken United Ilocandia.

Dagiti serbisyo a naipaay ket Libreng Tsinelas, feeding activity, issuance of local policw clearance ,distribution of dishwashing liquid, ken panakaited ti malong.

Inpakaamo ni Mayor Jospeh Simon Valdez bayat panagsarita na nga addan Php 3M a pundo a naiyalokar para ti panakapatakder ti Covered Court iti nasao a barangay.

Agyaman kami kadagiti nakipagpaset para iti panagballaygi daytoy a ganuat.Raniga Sta. Lucia!