Joomla! - the dynamic portal engine and content management system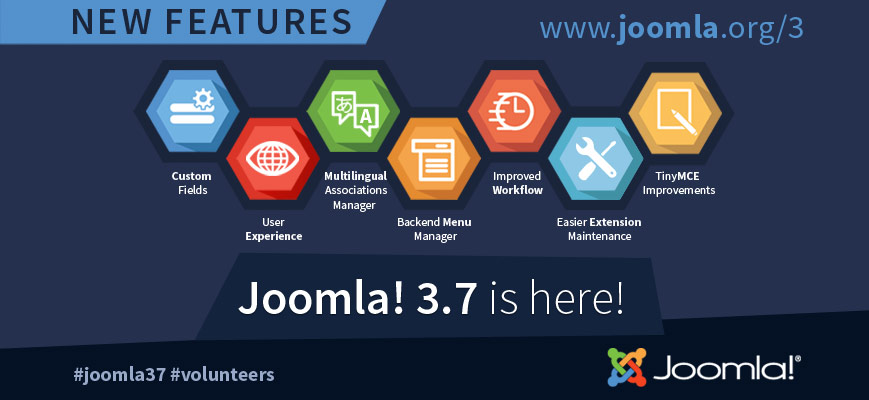 The Joomla! Project is proud to announce the release of Joomla! 3.7, the latest in the 'Joomla! 3' series. This new release features over 700 improvements to the popular CMS, including many features which make administration of Joomla! Web sites easier and more feature-rich, as well as several security updates.
---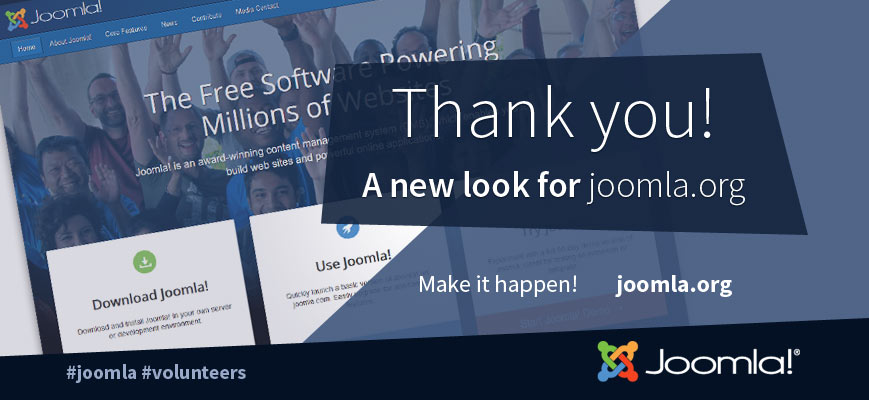 We are pleased to announce the launch of the brand new design of the joomla.org homepage! And it's not only about a new design, the content has been refreshed to make it easy to discover the Joomla! World and more easily find the information you may need.
---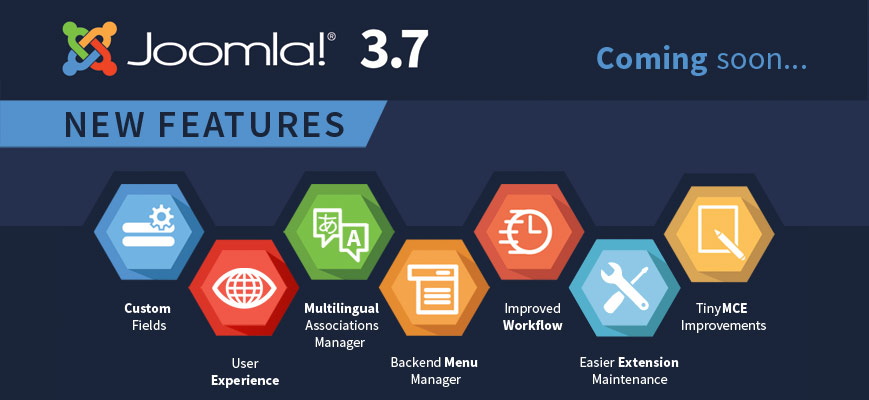 With over 700 improvements, including fantastic new features like custom fields, a multilingual association manager and an improved workflow, Joomla! 3.7 is clearly something to celebrate and it is easy to see why it has the Joomla! Community very excited.
---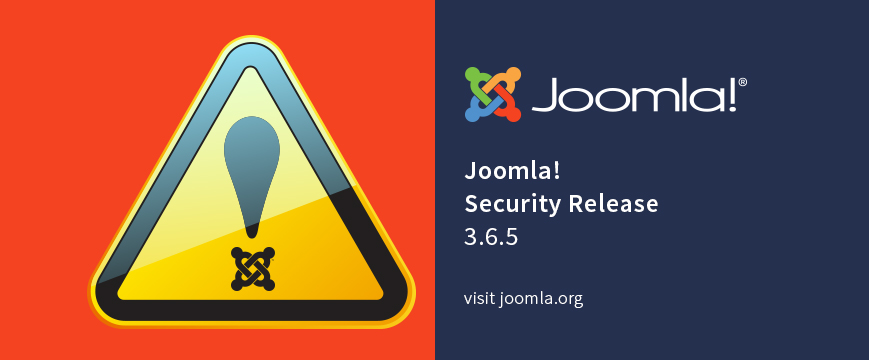 Joomla! 3.6.5 is now available. This is a security release for the 3.x series of Joomla! which addresses three security vulnerabilities, miscellaneous security hardening and three bug fixes; no further changes have been made compared to the Joomla! 3.6.4 release. We strongly recommend that you update your sites.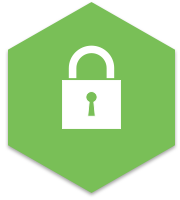 What's in 3.6.5
Version 3.6.5 is released to address three security issues, miscellaneous security hardening and three bugs.
Security Issues Fixed
Bug Fixes
[#12817] Fix Joomla Updater for Windows Users
[#12984] Fix installation language for sr-YU
Please see the documentation wiki for FAQ's regarding the 3.6.5 release.
---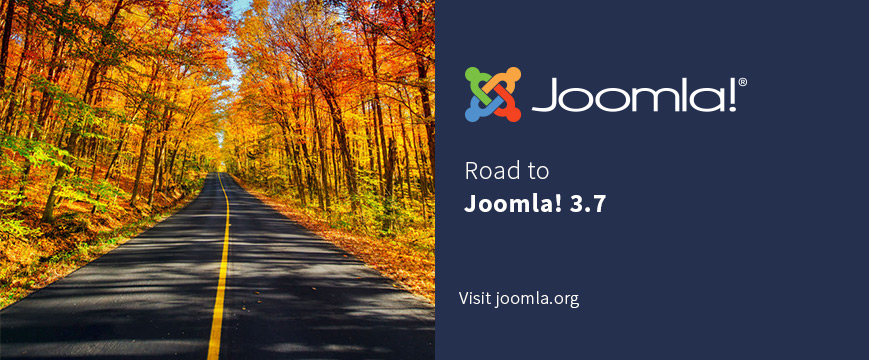 Over the last weeks we have sent mixed messages about Joomla! 3.7 and what will be included in the final version. Without having an alpha/beta version published this is always complicated but with this post we are trying to clear the air.
---